We are an organization incorporated as not profit distributing entity and registered at Social Welfare Council. Our aim is to work for Respect, protect and Promotion of Chiva and Chaitya of Kathmandu Valley and beyond.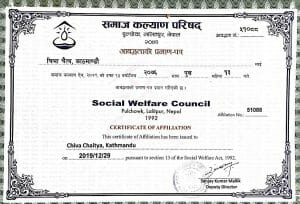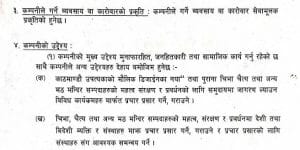 We are a team of people from various background with a single thought: Chaiva Chaitya is the heritage to which due respect needs to be shown and protected as not only Nepalese but world treasure.
We are people from various background from health, business, technical, social service, archaeology, tourism etc. But all are in view that heritage protection shall be key in all aspects of planning and daily living. We think Chiva and Chaitya are can be sole thing that makes Kathmandu Valley very unique and beautiful.
Board Members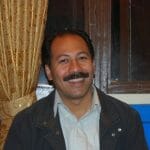 Prabodh B S Kasaa
(President)
Prabodh is a businessman in nepali handloom clothes since three generations and pioneer in this business with lots of contribution to promote local made clothes. Still he runs his Nepali hand-loom clothes store with much zeal and vigor. He is a musician also. And he is also heritage protection enthusiasts both living(Traditional cultural activities including Jatra and musical instruments) and non-living heritage(like Chiva Chaitya).
Prabodh is also the president of prestigious Macchindra Club working for the betterment of the community. In his leadership many endangered cultures like Bhajan(daily hymn singing and playing traditional instruments), Dhaa Gunla tradition and Pentaa (a type of very old tradition of playing music) has been revived and continuing as age old living heritage. Prabodh says "Heritage protection and social work is in our blood and we should protect the things which our ancestors has built and left to us".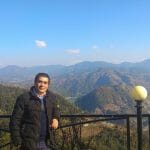 Prabin M Shakya
(Vice-President and COO)
Prabin is a scholar of humanity and anthropology. At the same time he is a professional in medical field running his pharmacy for many years and then with his zeal for service to the general people joined a local hospital with branches in outside of Kathmandu valley as well. As such he is also associated, as chief administrator, with PHECT Nepal- a non for profit organization working in the field of health running hospitals and health camps in Nepal. Prabin says "I have founded this Chiva Chaitya movement years back to remind myself that life shall not be wasted just doing regular things, rather do things that will benefit the community and people". Avid traveller and hiker, he thinks unless you travel and visit places, you have not lived your life. There will be no more people than him who has walked in and around Kathmandu in search of nature and heritage. Prabin is one of the founder members of this group working in Chiva Chaitya protection.
Suban R Tuladhar
(Treasurer)
Suban is a student of management. He loves movies, videography, loves to play guitar and loves to play football. By the way he is also a cardist, we can see his smooth hands in social media posts. Although he is young in age he is enthusiastic to work in selfless heritage protection mission. He says: 'When my uncle told me about meaning of life as combination of six pillars, namely health, family and friends, selfless work, finance, education and career, entertainment, I decided that to balance my life I have to do something in the front of selfless work'. Suban also help us on our social media presence (like facebook, instagram) among other activities. By the way, Suban is also a Cardist.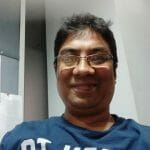 Amar S Tuladhar
(Secretary)
Amar works as a Deputy CTO at one of the telecommunications companies in Nepal – SmartCell. From young age his father took him to visit many places in Nepal as his father used to travel a lot during his course of service to build bridges in rural parts of the country. Amar found that Nepal is filled with beautiful places, but when he grew up and started to realize that Kathmandu Valley is different in many sense culturally and archeologically. He realized that Chiva and Chaitya is making this valley very unique and beautiful. Thus he built the interest in heritage protection and started working in specific area of Chiva and Chaitya. With interest in heritage preservation and promotion he got training on mane aspect on the subject like conservation, heritage project management, interpretation etc from Heritage Management Organization, Greece.
Ashish Manandhar, GIS and SW expert
(Member of the Board)
Ashish is based in Australia and works as an IT expert in the field of Geographical Information System (GIS), web services and telecomms. He has interest in usage of GIS and related technologies for heritage conservation. He says we can use the technology to our advantage in our mission. Ashish always has interest in Chiva and Chaitya even before ChivaChaitya Organization was established and has always wanted to do some work in the area. It has been a coopearation with Ashish which has helped our work to go to the next level. "Although I am far away from Kathmandu, my heart is always in Kathmandu and I am always willing to contribute in any way possible for the mission of Chiva Chaitya Organization", Ashish says.
Mentors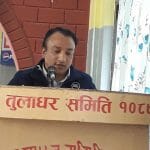 Purna R Tuladhar,Lawyer, Heritage advocate
(Legal Advisor)
Advocate by profession, Purna is gold medalist in his bachelor studies in Law. Apart from his regular profession of advocacy he is associated with many 'non-profit' activities like Ngata Tuladhar- organization to promote culturally and traditionally local community of Ngata. He is also lead member of 'Guunla Baajan- Traditional music playing dating back to hundreds of years' teaching and promoting the culture. He is actively working as a team member of 'Investigation sub-committee' for identifying old scripts and archaeological items. Purna loves studying these archaeological and old monuments. He will help ChivaChaitya Organization in legal matters as well among other things.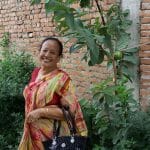 Sumati Bajracharya, Buddhist Scholar and Writer
She is a well known and respected Buddhist Scholar in Kathmandu. She has multiple publications including book on Chiva, describing historical and archaeological origin of Chiva and Chaitya, their types etc. She also runs classes and teaches buddhist philosophy.
Sidhhi Ratna Shakya, Archaeologist, Script expert, Social Worker
Sidhhi is a highly experienced archaeologist with decades long experience in working at the Department of Archaeology with the government of Nepal. His expertise is in ancient inscriptions and specially in ancient scripts of Nepal.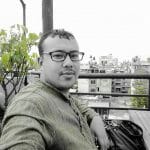 Kabir M Tuladhar, Tourism Professional, Social Worker
Kabir is a tourism professional and working a lot with tourists visitng Nepal, to make their travel and stay comfortable and amusing since many years. He loves to work with people and has mobilizing skills, which is an added asset to our organization. Since young age he has been assoicated with social organization like 'Tuladhar Committee', 'Guunla Baajan Committee' etc working to run the tradional age old customs to keep the living heritage to continue for future generations. Kabir's skills includes cutting costs and making maximum from limited resources during field and other activities. When Kabir was approached with 'Will you volunteer/assist our mission to protect heritage like Chiva Chaitya with various activities?', he just responded :'This is for me'.
Contact Us